If you want to reserve your Volvo vehicle with the confidence that all of your needs are met, the pros at Gunther Volvo Cars in Daytona Beach, FL, are here to help. Our team comprises Volvo vehicle enthusiasts with decades of experience and a shared passion for the brand. That means that you'll be able to find a vehicle that fits like a hand-tailored suit. Contact our team today for some inspiration & assistance, or scroll below for more about our process and some vehicle highlights.
Reserve Your Volvo Vehicle With Us
We're minutes away from the Daytona International Speedway. And only a bit further from our legendary beaches. We're no strangers to fun in the sun & life in the fast lane. We know that you've got things to do and that pre-ordering 2022 Volvo models must be accurate, fast, and seamless. Here are two ways that you can order your next Volvo vehicle:
Reserve Your Volvo Vehicle Online - If you prefer the focus that comes from diving deep on your own, then visiting the OEMs website from your home or office is a great way to start. You can browse models, choose features, specify colors, and even request service contracts. From there, you can print your build, bring it to us so that we can verify your needs, and schedule in-home delivery in about 60 days.


Reserve Your Volvo Vehicle In-Store - If you love to look, touch, & smell the wonderful materials that will make up your next Volvo vehicle, our configuration center should be at the top of your daily itinerary. Our specialists will help you comb through all the options that will make your next Volvo vehicle one of a kind.


If you think you've seen just about everything that's possible with the purchase & delivery of a new vehicle, you're in for a treat. If you're interested in an exceptional experience, Volvo Cars will fly you (plus one) to Sweden to meet your new vehicle at the factory. With VIP status, you'll be treated to lunch, a factory tour, and a thorough presentation of your vehicle. From there, two-week travel documents are available to you courtesy of Volvo Cars so that you can explore as much of Sweden (or Europe) as you'd like. Speak with your Overseas Delivery Specialist for all details.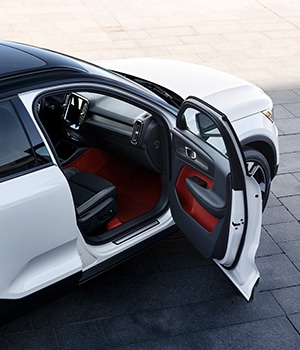 Our Volvo SUVs Up Close & Personal
Our local drivers aren't all local. Many drive down here once a year from northern climates where winter otherwise has its way with them. Our Volvo SUVs have something unique for every type of driver and are a favorite because of the double-duty nature of their capabilities. Let's take a closer look:
Capable Of Great Things - The new Volvo XC40 is the latest award-winning member of the Volvo Cars family. This vehicle also showcases the future of the brand's EV goals. You can reserve a Volvo XC40 Recharge all-electric vehicle built to your specifications. With an impressive new all-electric range, you won't be stopping for much anytime soon. Speak to a Volvo XC40 electric pre-order specialist today about a test drive. What you discover might shock you.


Versatile & Opulent - There's much to love about the new Volvo XC60. Our midsized favorite always pushes the envelope with plenty of new styling options for 2022. Come see what the all-new Google infotainment center is all about. Your SUV becomes your personal assistant and can help you accomplish a mind-blowing amount of tasks. All you have to do is ask her.


The Most Of Everything - Our cherished flagship SUV boasts an impressive list of revisions for this year. The new Volvo XC90 has a new 455 horsepower powertrain, an enhanced EV cruising range in "Pure" mode, and fewer buttons to push. Many controls have been relocated into the touchscreen system, leaving you with an even more open cabin experience. And a fringe benefit of that redesign? All those features are now available through voice command.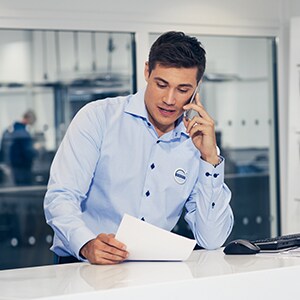 When to Reserve Your Volvo Vehicle - Or Not
We've chatted a great deal about our vehicles and the options that exist when it comes to reserving your Volvo vehicle with us. But what if you didn't have to reserve your Volvo? Sure, you can pre-build your Volvo vehicle to your specs, or you can allow our vehicle specialists to locate the next best thing.
With such a big selection of in-transit vehicles to our dealership, the Volvo vehicle of your dreams might be on your way to us as we speak. Or as you read. But you get the point. With features like adaptive LED lights, leather seats, ADAS driver's safety, and smartphone connectivity standard on every model, why wait? Remember, at Gunther Volvo Cars, we always say, "If you don't need a car today, reserve a new Volvo that's on the way." Happy motoring!